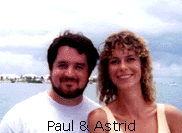 In October 1993, Paul and Astrid Martin, along with five residents and additional coworkers, formed a new lifesharing community in Temple, New Hampshire, called Four Winds Community. We chose the name "Four Winds" for our community because it reflected the many individual journeys, from all corners of the earth, which came together here in Temple to establish this initiative. We intentionally chose an Anthroposophical Lifesharing philosophy for our community because of our training and experience of working in the field of curative/special education and social therapy.
This experience taught us that a family-structured residential and vocational program, which is tailored specifically to be able to work intensively with each individual resident, would be very successful for our residents. Four Winds enjoys an established track record of excellent service, support and care for special-needs adults. The expressions of satisfaction and encouragement from the area agencies, parents and guardians of our residents are numerous.
Our long-term plan is to continue our advances and growth in the field of special education and social therapy, with our unique services, so we may better serve those who are in our care.
"My son Denis was one of the founding residents of Four Winds. He gained life-skills there that enable him to positively impact his own life. More importantly he has developed lifelong friendships with those at Four Winds." ~ Barbara Penna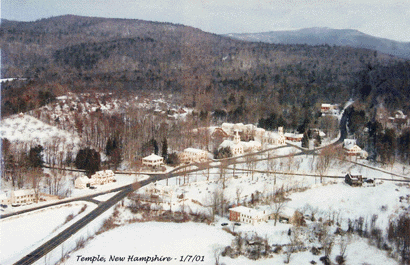 A view of Temple, New Hampshire, taken on January 7, 2001. Four Winds was founded in Temple in 1993.